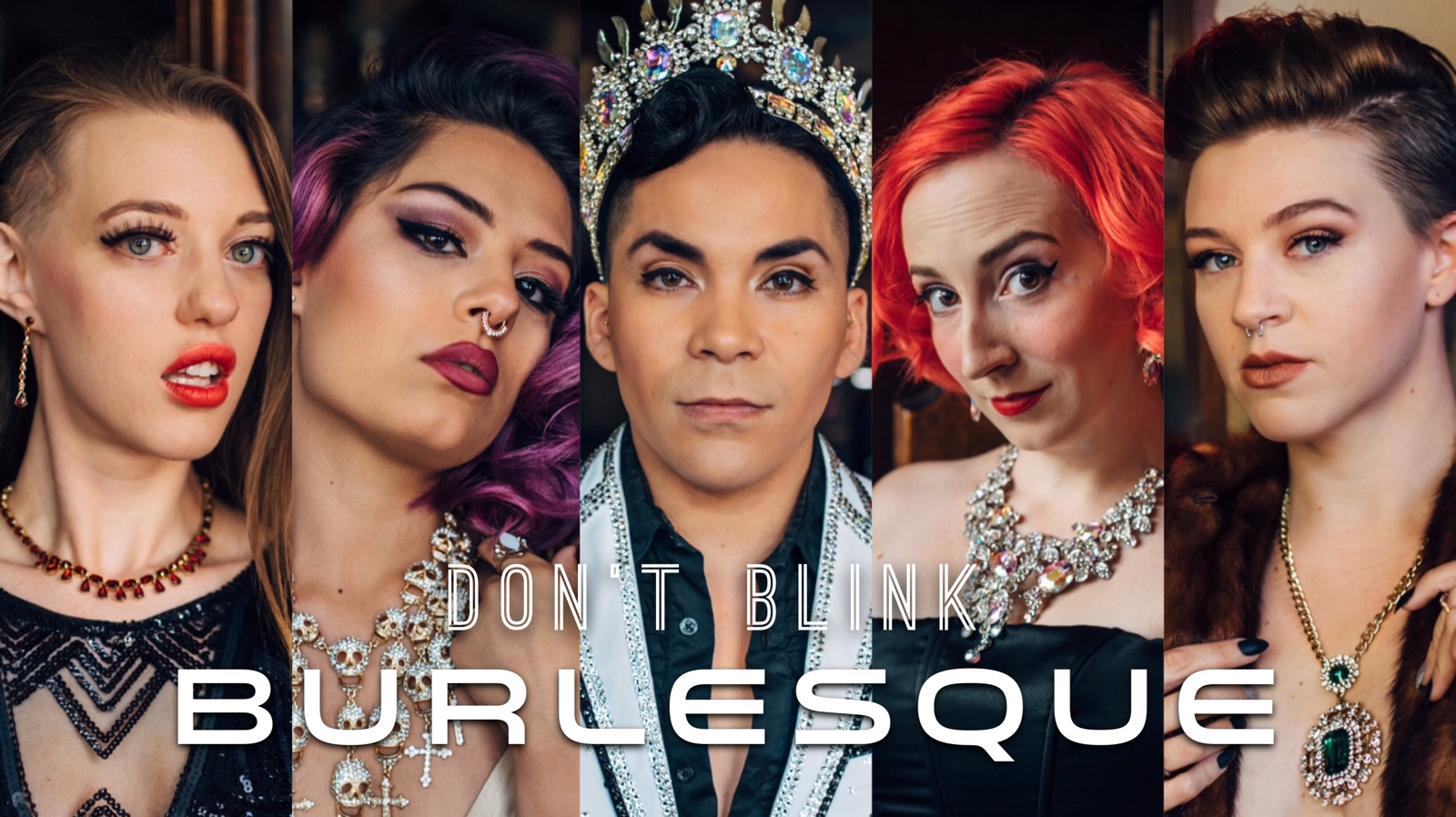 ---
Don't Blink Burlesque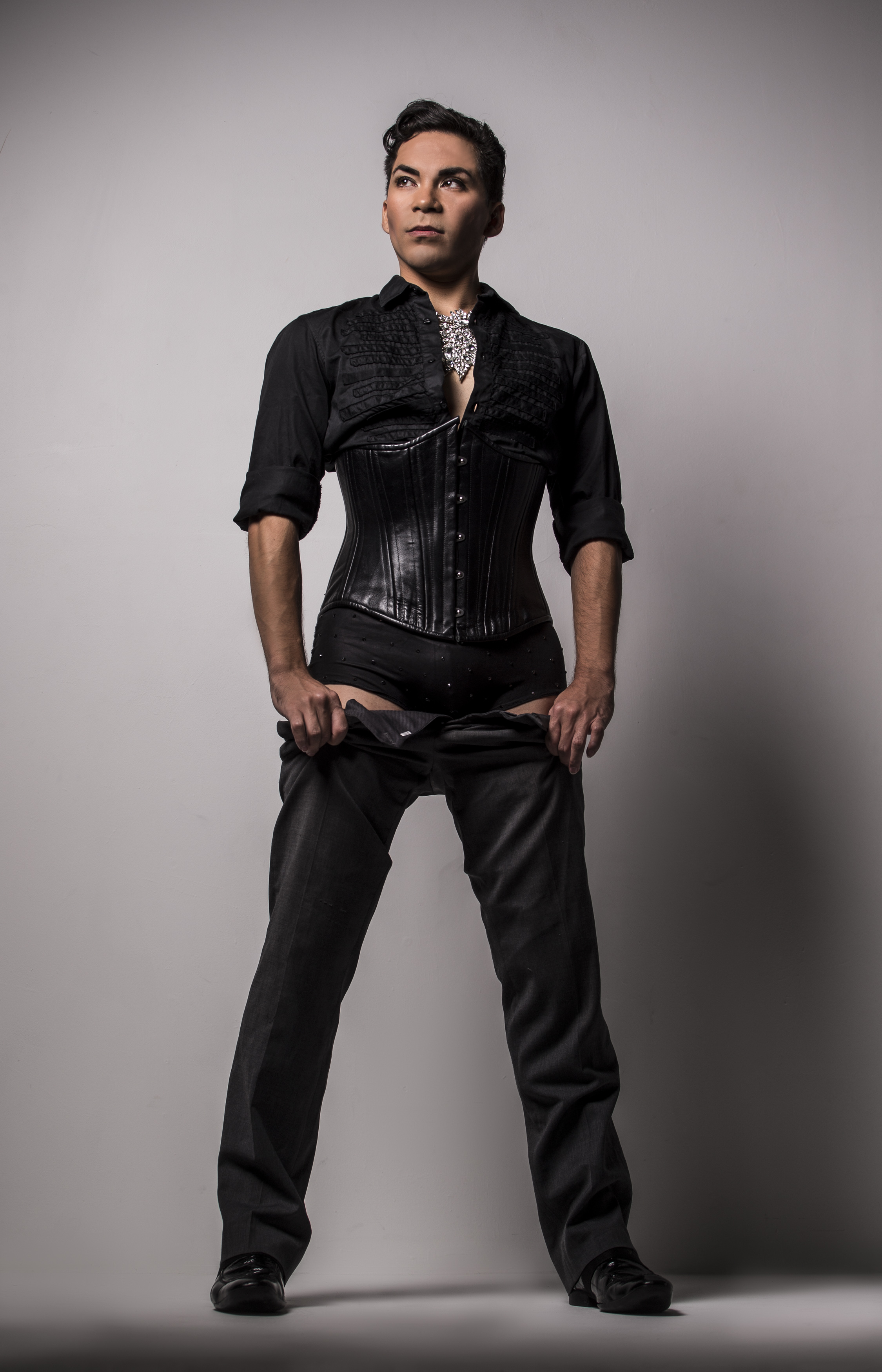 Don't Blink Burlesque is dedicated to increasing the visibility, performance   opportunities, and popularity of burlesque in Tucson and cultivating the artistry of   its troupe members in a positive, honest, professional, and supportive environment.   DBB accomplishes this by producing high-quality shows, choreographing   innovative group acts, guiding troupe members and performers in developing well   though-out individual acts, and producing regular burlesque shows. Don't Blink is   dedicated to networking with other burlesque communities by touring, festival   participation, and inviting world-class talent to guest perform in Tucson.
 Troupe History
Don't Blink Burlesque was founded by Fanny Galore, Matt Finish, Ida Tapper, and   Scarlotta Sparkle in December 2012 as a co-op production team and burlesque troupe.
Shortly after the creation of Don't Blink Burlesque, they contracted with Fluxx Studios for a burlesque variety show in May 2013. They had anticipated this as their first show as a troup
e and looked forward to having five months to prepare this first show. Much to their surprise, in late January 2013, the troupe landed a weekly show at The Mint, set to start in the first Saturday in February, 2013.
The troupe embraced the weekly show and saw the need to expand the troupe and to secure a regular rehearsal space and time. Troupe members were selected to participate and studio time was rented at Fanny's Fox Den. To offer diversity and performance opportunities for non-troupe members of the burlesque community, special guests are invited to perform periodically in Don't Blink productions. Don't Blink Burlesque moved their weekly show to Tuesdays at The Hut on 4th Avenue near downtown Tucson in February 2014, and titled their show: "Tuesday Night Tease." This weekly show continued through January 2015, when they switched to a monthly show on "Second Saturdays" at The Hut. Don't Blink proudly continues to perform each second Saturday at the Hut in Tucson.
In addition to their regularly-scheduled burlesque shows, the troupe members also secured performances in other locations across the state, and in burlesque festivals around the country. Major events produced by Don't Blink Productions include: "A Candlelight Cabaret" in May 2013 at Fluxx Studios, "MURDER! At the Temple of Music and Art" at the Temple of Music and Art Cabaret Theater in December 2013, "Monday Night Tease" at Three Clubs in Hollywood, "A Midsummer Night's Tease" in May 2014 at the Temple of Music and Art, and "A Burlesque Murder Mystery" at the Crescent Theatre in Phoenix in July 2014.
Don't Blink B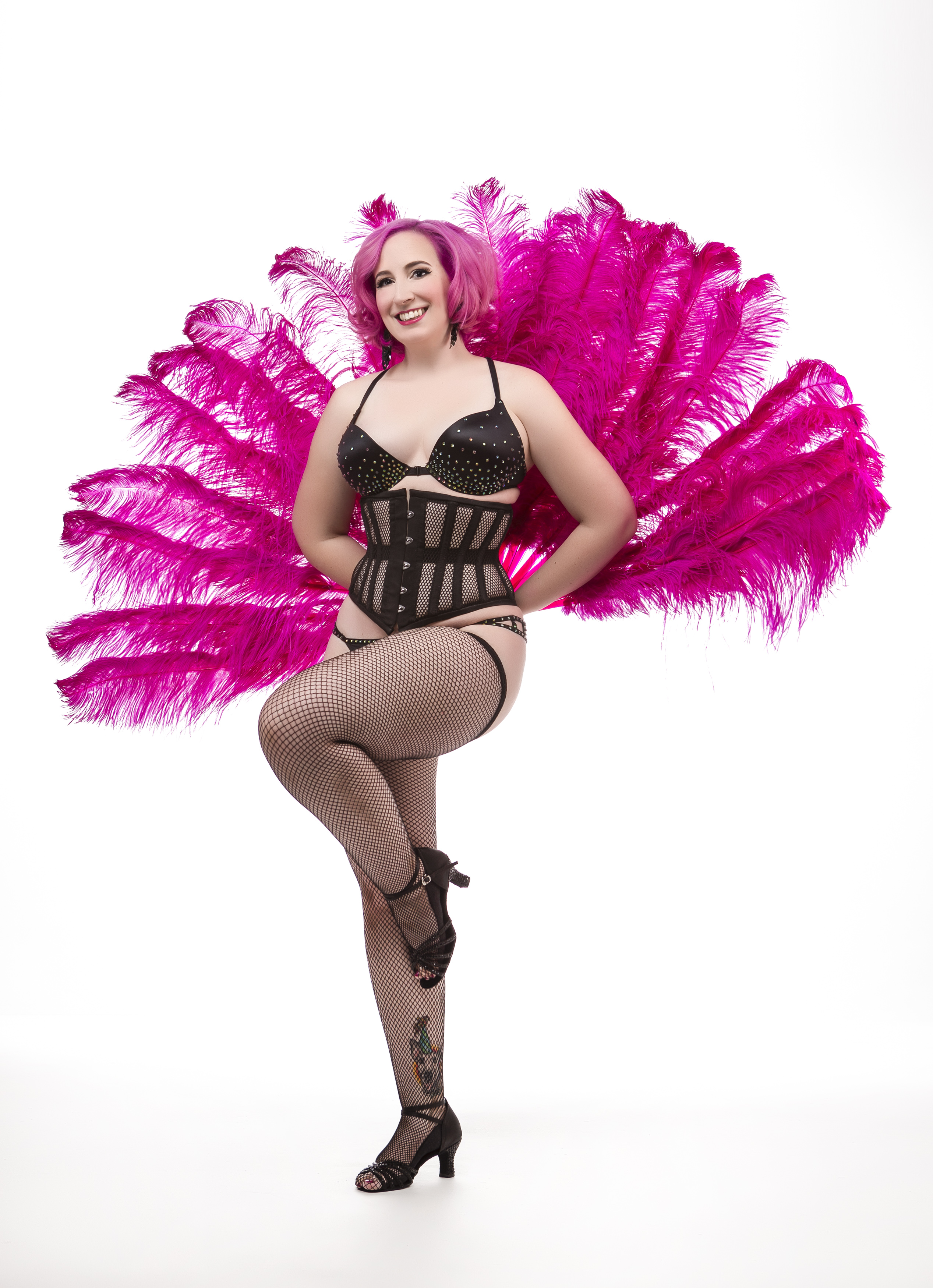 urlesque was one of four troupes selected world-wide in 2014, 2015, 2016, and 2017 to compete in the Burlesque Hall of Fame Weekender Tournament of Tease for the title of Best Large Group. Co-producer and co-founder Matt Finish also competed in the BHoF Tournament of Tease in 2015 and was awarded the title Mr. Exotic World "King of Burlesque"!
In November of 2014, Don't Blink hosted the first Arizona Burlesque Festival, where they brought in headliner Ginger Valentine and enjoyed three wonderful nights of performances and competitions at The Hut and the Temple of Music and Art in Tucson. For the 2nd Arizona Burlesque Festival, held at The Loft Cinema and The Screening Room in October 2015, they welcomed headliners Matt Finish (AZ) and Sydni Deveraux (NY), in addition to over 50 performers from 26 cities and 4 countries! The 3rd Arizona Burlesque Festival in October 2016, they featured burlesque sensations Coco Lectric and Di' Lovely. In 2017, the 4th Annual Arizona Burlesque Festival featured 'Miss Exotic World' 2016 Poison Ivory, and the 5th Annual AZBFest will feature Headliner Blanche DeBris, Emcee Lili VonSchtupp, and Frankie Fictitious. Go to www.arizonaburlesquefestival.com for more.
In their efforts to give back to the community, Don't Blink produces benefit shows. They have done the following benefit shows: "Whose Pet is This Anyway" Fundraiser Benefit in September 2013 at The Mint Cocktails (in which they raised over $1400 for local pet rescues), Military Appreciation Day in July 2014 at The Hut (in which members of our military received free admission), "Colors of the Rainbow" show and silent auction benefiting TIHAN in July 2014 at The Hut, and Turnabout for Tihan in 2015, 2016, 2017, and 2018.